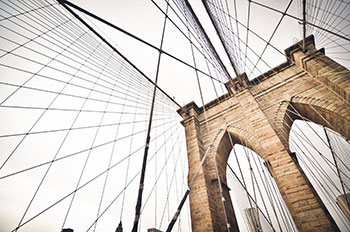 Tree was born in Brooklyn, New York. Raised in a loving and supportive home, the granddaughter of immigrants who escaped Russia's pogroms, she matured embracing the meaning of the welcome on the Statue of Liberty. She planned a career in the arts, having written her first fairy tale at the age of nine, and seriously painting in oils, at ten. Her first spiritual stirrings were realized while attending synagogue with her father and celebrating the High Holy Days and Passover with the family.
When Tree was 16 her father died prematurely. Her career plans shelved, she assumed responsibility for her mother's welfare. Married at eighteen, she discovered very early on that her fairy tale dreams of raising a family in a home, like that in which she was raised, was not to be. The day of her wedding her prince charming turned out to be an abusive husband.
Enduring the unendurable as long as she could, shortly after moving to Houston, Tree became a single mother of three at the age of twenty-seven. With grit, a spiritual yearning, and a determination to be "strong as bull," (sic) Tree built a successful career selling insurance. A new marriage and a new dream led her to run for Mayor of Houston against the political establishment. Lacking the needed finances to mount a winning campaign, she, shortly thereafter, moved to Haiti with her husband and children to pursue an even bolder dream. The conviction to bring a viable cattle ranching business to the poverty stricken country was thwarted when she lost her husband to a heart attack during the formative stages of the project.
A Fork in the Road
Returning to Houston, penniless, but still spiritually hungry, with perseverance and purpose she paved a pathway in the carpet cleaning industry. During the Houston economic crash of the 80's she was hired to run a firm in Washington DC. Married again, she continued her career which culminated in carving a niche, marketing to law firms, thus transforming the industry of special services.
The business she loved was burgeoning when she was asked to write a book about her healthy lifestyle and cooking prowess. Unknowingly following the biblical principle, "in the mouth of two or three witnesses shall every word be established," a successful, how-to cookbook on diet and lifestyle changes was published.
A Heart Being Shaped
However, once again, tragedy struck. Her third husband died of cancer. The devastation was overwhelming. Although her three children advised her to return home, she was bound to the company and the clients that were such an important part of her life. Particularly painful was the loneliness. She speaks of her arms aching to hug her children and grandchildren.
Tree did marry again, but found that her new husband, who had years before recovered from drug use, had returned to his addiction. She ended the marriage, once again facing emptiness.
However, every step on her difficult journey was a valued one. She speaks, with love, of the six adults, all living productively, who were other mothers' children when they came to live with her, and in whose lives she'd played a significant role.
She remained in the DC area until her retirement when she returned to her beloved Texas.
A New Beginning
Single, and still spiritually hungry, she followed her younger daughter's suggestion to attend a retreat where she surrendered to Yeshuah HaMashiach. Her life transformed, finally at peace and content in her devotion, her life was full. Her loneliness abated, she found an outlet for her love…the wonderful group of people at the exciting church she attended.
She didn't notice Jack during that service when he sat directly behind her. However, within months, as she heard his teaching during studies there, she asked him to disciple her. She had recognized that although she was an expert at life, she was, indeed, a novice when it came to the riches that are abundant in the written word of God. Grace is truly amazing!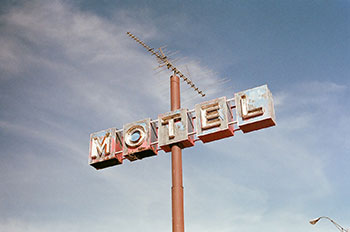 Jack grew up in small town Minnesota, one that no one has heard of unless you are from there. TV selection was limited to a single channel. Participation in Scouts, basketball and reading filled his free time. The drugs and social unrest, which were so prevalent in urban America in the sixties, were unfamiliar news stories only heard of and never experienced. His senior year was filled with the usual life changing decisions: if and where to go to college and suitable preparations. For every male in his graduating class there was another piece of baggage that had to be schlepped along. The war in Vietnam!
The Flower Power Movement
Eventually, sex, drugs, and rock 'n' roll, tenets of the counter culture visited the small community and stayed. The choice confronting so many back then was whether or not to join the weed smoking and anti-war rebellion that was sweeping America. Jack chose to embrace a different revolution. One whose followers were later dubbed "Jesus freaks."
The idealism of adolescence soon gave way to the realities of life. Shattered spiritual dreams, a failed marriage that his peers said was made in heaven, and a career that seem filled more with limits than promise, dropped Jack on the shores of a wilderness. The answers to the questions of that season birthed the passion guiding him today.
Is God real? Were the spiritual ideals of his early twenties a myth and no longer relevant? Why do bad things happen to good people just trying to get by? If living for the moment is all there is, then why does it leave us so empty? These searching questions permeated the landscape of his mid-western values.
The way out of that wilderness was arduous and compromise always shadowed his steps. The venues that lead from then to now were lined with clouded decisions only vaguely hinting at the renewed hope lying beyond the horizon.
A New Beginning
Life demands that we keep pressing ever forward, even if our hearts aren't always in it. It came to be that one day, without any preamble, what was once despair turned to ever-increasing hope. A casual decision to accept a friend's invitation to check out a new church that was meeting in a high school unexpectedly chartered the future he walks today.
It was there, on a shining Sunday, that the zeal and promise of his youth emerged from its hiding place. It was there he encountered what destiny had in store. A historical account of that day would say the music was like any other Sunday, but for Jack it lifted the lid of the coffin of his life. You don't learn how important something is until you lose it.
There Jack found what had been lost so long ago. The presence he felt then carried him back to the days of his youth. The familiar Presence once again promised that neglected dreams could still come to be. From the ashes of an unfulfilled life came a hint at an unimaginable future. To be sure, the twisting and turning path hope proffered looked uncertain, but hope often wears that disguise. There sitting in front of him that fateful day sat an enigma camouflaged as a stranger. No lightning struck, no voice from Heaven said "here is the way."
His spiritual renewal gave way to amazing fellowship and hunger with likeminded pilgrims sharing a common dream. That dream grew into a movement which, for Jack, held a promise of a miracle, a miracle whose origins were rooted in his past. It is said, a miracle has to be won in order to be appreciated. It seemed, then, that this miracle had, in fact, been won. Just as the miracle came into focus something unsought played upon the forming musical score.
Soon Jack was engaged in a very private war. One whose opposing forces where more than "right and wrong." Core beliefs, proven during years of wilderness wonderings were pitted against reason and fundamental values. At the heart of this deadly conflict was the stranger who sat in front of him that first Sunday and had dismissively hugged him. Of course the stranger of that past was now a friend and not just any friend, a close one, who seemed blissfully ignorant of the chaos in his soul.
All the reins upon which he relied were shouting, "turn this way. It is the right thing to do!" His devotion to core values teamed with his sense of reason and said going in that direction was crazy and selfish. He knew the risks. He knew the terrain. If the reins were wrong, the end would mean embarrassment, shame and ruin. If the reins were right, and his reasoning was wrong, but he chose to follow reason he risked living out his days in a hollow life filled with regret.
Complicating things was that the friend seemed completely oblivious to the weekly battles he faced. By now he knew so many of the colorful episodes of her life; the tragedies and the loss; the lies she was told and the lies she told herself…the fantasies and the indulgences one makes just to keep going. He endured the voices, the ones privately whispering in his head, the ones that said he didn't measure up to suitors she favored in her past. Still the reins empowered him to hold a steady course while wrestling with the winds of reason.
The rest of his story and how it all that played out is better suited for a suspense/romance novel than a short biography. Of course, the end of the story you already now know. It is how they got there that remains for another time.